Posted on 06/06/2022 at 8:27 p.m.

(credit: Breno Fortes / CB / DA Press)
Next Wednesday (8/6), at 14:00, the High Court of Justice (STJ) will vote on the exact role of the National Supplementary Agency for Health (ANS) – limiting the range of examinations and procedures that can be taken into account. as the best treatment for doctors for rare diseases, serious pathologies or specific conditions – or if it remains exemplary. Presenter Marcos Mion, Romeu's father, a young autistic man, is one of the great activists for the rights of people with a spectrum.
If it becomes a tax, health plans will no longer cover therapies and treatments not provided by the regulatory agency, even if they are prescription and scientifically proven. In the model list, as it currently stands, health plans that are not provided for by the ANS are included in health plans as long as they have a prescription.
This decision will directly affect children, adolescents and adults with autism, as the ABA Intervention (Applied Behavior Analysis) – the scientifically proven most successful method of intervention for people with autism – is not in the procedures provided by the ANS. If the list is considered accurate, the therapies included in the ABA will not be covered even through a judicial process, as is currently the case.
The bad decision will not only affect autistic people, people with disabilities, but also patients with cancer and other rare pathologies.
Daniel Sarmento, Professor of Constitutional Law at UERJ's Faculty of Law, who prepared the technical opinion attached to the dossier, said that if the STJ's understanding is that the list is complete, the provision of jurisdiction will be more difficult, but consumers may. costs must be paid privately or in accordance with the availability of the Integrated Health System (SUS).
Psychologist Andresa Aparecida de Souza, BCBA Consultant (Board Certified Behavior Analyst – Certificate for Professionals Working with ABA Practices) presented a Technical Report from the Conduct Research Institute on the scientific evidence of ABA intervention, reinforcing the importance of assessment. development of people with autism, with successful treatment worldwide.
ABA intervention
Applied Behavior Analysis Applied Behavior Analysis; ABA) is a systematic scientific approach to understanding human behavior. Originally created from the work of BF Skinner, the ABA establishes assessment procedures and interventions based on behavioral principles to improve the quality of life, including for people with autism and their families. Procedures can be used to increase socially important behaviors (e.g., language, daily independence), or to reduce difficult behaviors (e.g., attacks, dangerous behaviors).
The purpose of the intervention is to assess the patient's incompetence and behavioral abuse. This assessment provides information on the competencies that professionals need to consider, the level of difficulty of specific tasks, the barriers to patient learning, the most effective teaching strategy, and the most appropriate educational context, taking into account existing competencies.
Demonstrations
In the ANS Role vote on Wednesday (6/8), civil society and the Institute of Conduct will mobilize networks with #RolTaxativoÉRetrocesso to tweet against the ANS Tax Role.
In addition, as promised, a group of autistic mothers, organized by the Vira Pupa Caterpillar Institute, promises to also make an appearance before the STJ to help people with relatives with disabilities.
Carolina Nadaline Instituto Lagarta Vira Pupa lawyer and legal coordinator explained that the demonstration aims to show society the importance of the ongoing trial in the Court on the list of mandatory coverage procedures for the Health Plan, created by the National Health Supplement. Agency (ANS).
According to Andréa Werner, founder of the Instituto Lagarta Vira Pupa and organizer of the protest, this issue is "very important" and affects all users of Brazilian health plans.
"All will be harmed if this full role of the ANS is enacted. There are several important procedures on this list. In the past, people could go to court and get a plan to cover it, but if that list is put in place by the STJ, if that is understood, it will be useless to go to court. So this will affect thousands of health care users across Brazil, "said Werner.
Digital influencer Natália Seabra is the mother of Eder, who needs a health plan to have the necessary interventions for the development of a 4-year-old child and toddler diagnosed with autism spectrum disorder.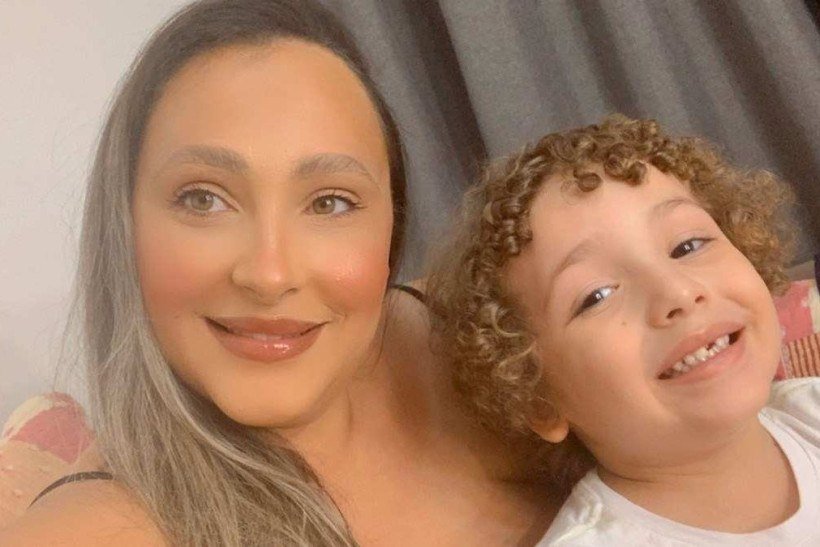 "To get an idea of ​​how much this is affecting people's lives today, if you have a treatment that is denied by the health plan, you can file a complaint because the list is exemplary. If the vote is accurate, this will not be possible. if it is voted on.It is a setback, in addition to being detrimental to so many people.
Child illustrator Mariana Siqueira is the mother of a 5-year-old autistic child, João. in an interview Mail, he said he was afraid of the trial. That's why she was ordered to cover her son's ABA (Applied Behavior Analysis) treatment in court this Monday (6/6) for her health plan. "Today, a decision has been made in the case of my son, who is autistic, and like any autistic person, he needs interdisciplinary treatment to have the best possible development. To cover some of my son's treatments, this will hinder his progress in many ways," .
"The autistic are addicted to many of these therapies and no one is doing anything. These therapies have strong evidence and provide a better quality of life. We will literally be compassionate, like thousands of families in Brazil. not to be attacked, "he added.
understand the case
Ministers judge whether the list of mandatory coverage plans for health plans, the National Supplementary Health Agency (ANS), will remain exemplary or accurate.
At a hearing in February, the trial was held to a 1-1 draw after Minister Ricardo Villas Bôas Cueva was asked to review the case, which was adjourned after more time to examine the case.
Prior to the interruption, Judge Nancy Andrighi voted against the creation of the tax list, and therefore against the rapporteur, Luis Felipe Salomão, who was in favor of taxivity when the trial began, in September 2021. For Salomão, he would support the mission. beneficiaries.
For Nancy, the list would be just one example, "serving as an important reference for both operators and professionals and beneficiaries, but never with the generic imposition of treatment that should be prescribed and covered by health plans for a particular disease."
According to Instituto Lagarta Vira Pupa, the list of threatened therapies is robust and includes: cancer immunotherapy; morphine pumps for chronic bone and muscle diseases; surgery for fetuses with a bone marrow outside the spine; applied behavioral study for autism and paralysis; and for children with sensory integration, autism, or cerebral palsy.
Autistic father, Mion has already talked about Rol
Presenter Marcos Mion, the father of young autistic Romeo, appeared in February this year when the issue returned to the STJ's agenda, urging ministers not to approve a detailed list.
In a video posted on social media, Mion says that if the tax list is approved, health plans will be "forced to comply only with basic and cheaper treatments," and beneficiaries will be "hand tied, with no choice but to do so." appeal ".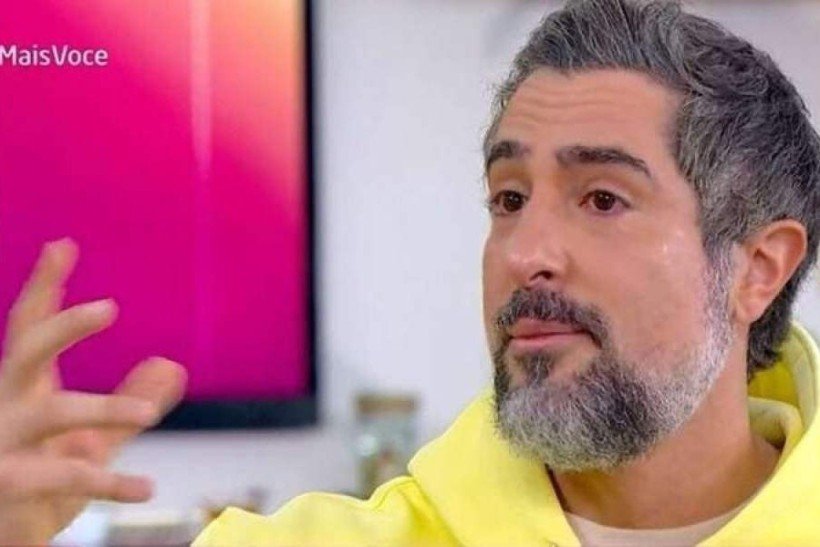 "To be simple and straightforward, the outcome of this ruling will increase the denials of health plans, which is terribly rebellious and disturbing," Global said.
"As part of the autistic community, I see a great deal of frustration among families who rely on day-to-day treatment. In the case of autism, treatment must be continuous, as there is a high risk of losing what has already evolved, and this change would lead to the end of specialized therapies for people with other disabilities, "explained the presenter. . Watch the video: