Footballer Neymar bought the NFT from the Mutant Ape Yacht Club collection for 55 ETHs (an ether cryptocurrency), which is equivalent to around R $ 790,000.
These cryptographic arts go beyond the proposition of being collector's items: their holders have some benefits
Users with an 'ape', for example, can have access to exclusive parties and events promoted by the company that created the figures.
Footballer Neymar bought the NFT from the Mutant Ape Yacht Club collection on Tuesday (19) for 55 ETHs (an ether cryptocurrency), which is the equivalent of around BRL 790,000. The non-fungible token, the name given to the unique and unrepeatable digital assets created by blockchain technology, is the image of a "mutant monkey".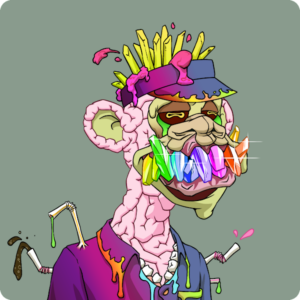 The PSG athlete already owned two other "digital monkeys" from the Bored Ape Yatcht Club (BAYC) collection, from which Mutant Ape was derived. Both images were purchased by the player earlier this year and cost about R $ 6 million. These cryptographic arts go beyond the proposition of having collectible items: their holders have some benefits.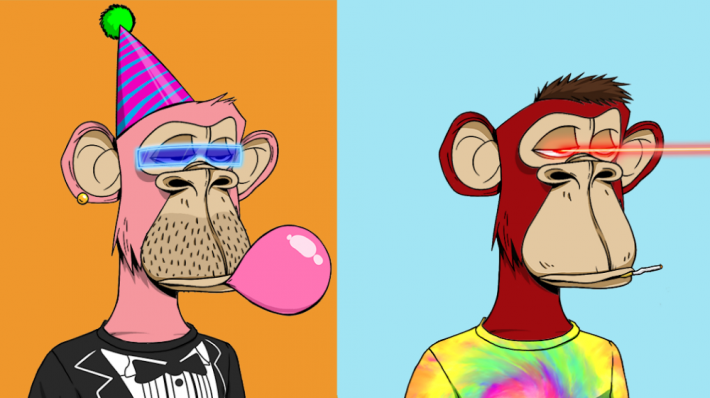 Users with an 'ape', for example, can have access to exclusive parties and events promoted by the company that created the figures, Yuga Labs. It's as if the investor is part of a VIP community, and its members include figures like Serena Williams, Madonna, Eminem, and Snoop Dogg, as well as Neymar himself.
Also read
"This NFT has a very specific reason for being. With him you will be part of a community that gives you access to the beautiful things that the company that founded Bored Apes has done. The idea is to belong, "says Carlos Eduardo Gomes, head of research at Hashdex's cryptocurrency manager.
The price to pay for a digital monkey is quite high. At Mutant Ape, the collection has 20,000 items and the cheapest NFT is worth 0.004 ETH (R $ 57). Bored Ape has 10,000 items and the cheapest asset can be bought for 120 ETH (R $ 1.7 million). The data is from OpenSea, a non-fungible token trading platform.
Andrey Nousi, founder of CFA and Nousi Finance, also explained that giving benefits to community members is a way to attract demand for these cryptocurrencies. For example, older 'Bored Apes' shoppers won tokens from their new 'Mutant Apes' collection.
"That brought an advantage to the starting headlines," Nous says. "And they didn't stop there: A cryptocurrency called ApeCoin was created, which will be the cryptocurrency that will be used in their metaverse. And a large portion of those coins were donated to Bored Ape and Mutant Ape NFT investors.
This is also the opinion of Tasso Lago, a private cryptocurrency fund manager and founder of Financial Move. "It's a closed community that will have exclusive meetings. It's a great card community, so it's of great value. They also have cryptocurrencies and are building their metaverse, "he says.
ApeCoin (APE) was launched on March 16 this year and has already risen 1,513%, according to Coinbase data. APE went from R $ 5 to R $ 75.
Most sought after digital art collectors
There are several types of NFT collections and Bored Ape Yatch Club is the most valuable. That is, the minimum price to be paid for joining the 'club' is the highest.
However, in terms of trading volume, BAYC is losing ground with the 'CryptoPunks' collection, which consists of pixelated cryptographic art, one of the oldest non-fungal tokens released.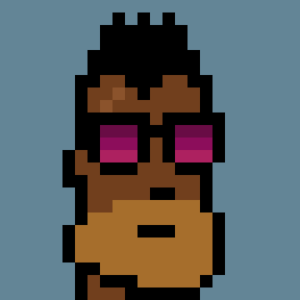 According to data from the Hashdex-consolidated CryptoSlam platform, CryptoPunks 'total trading volume is $ 2.1 billion. Within the collection, the cheapest NFT costs ETH 62.5 (R $ 880,000). Bored Apes, on the other hand, has a trading volume below $ 1.8 billion.
"CryptoPunks were the first to succeed in this NFT world. Having one of them in your profile picture proves you're a guy committed to the subject of cryptography, which they probably found much earlier than anyone else. This social component is important," said Gomes of Hashdex.
Pixelated images can be used as avatars on social networks like Twitter. The platform has a system that allows you to verify the authenticity of NFT and highlight it on your page. Putting a CryptoPunk as a profile picture will change the image format from a traditional "circle" to a hexagon.
Games and virtual lands
In the gaming industry, the most beloved NFT collection of investors is Axie, which has a trading volume of over $ 4 billion. Within this universe, there are over 200,000 items, including avatars and plots from the Axie Infinity game.
"To start playing Axie, you have to put together a group of pets that will play for you. This is the mechanics of the game," says Gomes of Hashdex. "To deal with these pets, you have to buy them. And once you buy it, start fighting and evolving in the game, your pets will be stronger (and more expensive). And if you want, you can sell that virtual asset to someone else. "
This means that you can earn money by playing Axie Infinity. "Users play and, as they evolve and collect tokens, they make money as cryptocurrencies. Axis made this type of game popular and generated revenue for countries like the Philippines, which suffered greatly during the pandemic, "says Nous.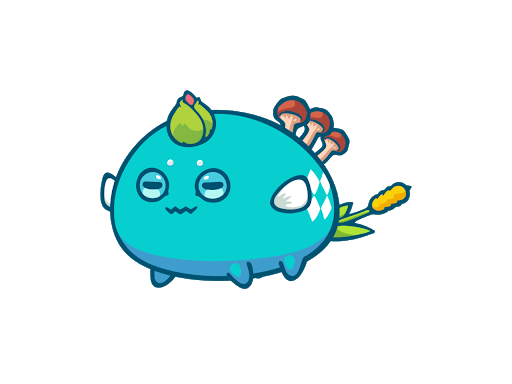 In terms of blockchain-based virtual land-based NFTs, Decentraland is moving forward with a $ 1 billion trading volume. In this virtual world, users can buy and sell properties using MANA cryptocurrency. The collection contains over 90 thousand items and the cheapest token is worth 2.7 ETH (BRL 38 thousand) on trading platforms.
"NFTs are unique assets that guarantee digital ownership. If you want to build a Decentraland store, you need the currency of the network to be able to interact with it, "says Precyla Eller de Menezes, Hashdex's head of relations.
Nousi, the founder of CFA and Nousi Finance, explains that there is a finite amount of "land" within a map in this metaverse. In this parallel world, people or businesses acquire and develop land. "In the case of Decentralandia, there is a casino where users can bet. The use of this land is effective, so it is valued, "he says.
The second collection of terrestrial NFT virtuals is The Sandbox, with a trade volume of $ 662 million. The cheapest item, out of the available 109 thousand, is worth 1.8 ETH (R $ 24.9 thousand). "Snoop Dogg has a land within this virtual world," says the Lago Financial Movement.
Scratches
Token fungi are a risky investment. The market is new, still immature, so quite volatile. "They're much more illiquid. There is no market that will determine the price of an NFT, as with bitcoin, for example. The price will simply be what the buyer imagines, just as it is with an artwork at auction, "says Nous.
According to Menashes of Hashdex, the safest way to stay under the influence of the NFT ecosystem and the metaverse is to invest in a basket of assets. The manager has an ETF (index fund) that seeks to repeat the movements of digital assets, called HASH11.
The index fund is traded on B3 and has exposure to Ethereum, the main platform used to record NFT packaging. In this way, it is possible to capture part of the token spread. "We understand that the best way to get ecosystem (NFT) exposure is to have a basket that will get you exposure for major projects," says Eller.
Our editors express this content for even better investment