The Motorola Edge 30 has just arrived in Brazil for those who want to dare a brand new mobile phone and dare to have a full advanced experience. The thinnest 5G phone on the market, the model offers high-quality crisp photos in all conditions, with high-performance 5G connectivity, rugged construction and versatility in Ready For mode.
Dare to experiment with high-detail photos and videos
With two 50 MP sensors and a blurry optical image stabilization (OIS) camera, the Motorola Edge 30's camera captures high-detail photos and videos in low light conditions.
The set is versatile, with an ultra-wide lens to capture the larger area of ​​the scene effortlessly, which also allows for macro photography, unleashing your creativity and taking even the smallest details.
When making portraits, the third camera helps with depth calculations, allowing you to apply a natural, smooth blur effect, or to create photos and videos that are filter-separated, with monochrome-like effects that keep a single color in your photos. .
Night photos capture the richness of detail with Night Vision mode, and the videos are even more vivid with HDR10, recording over a billion colors. In addition, the 32 MP front lens combines in a single 4 pixels to provide the best balance of light and shadows without sacrificing sharpness and detail.
Dare for advanced performance and high sound and picture quality
Equipped with a new Snapdragon 778G Plus processor, the Motorola Edge 30 features high-performance phones, along with plenty of 8GB of RAM and plenty of storage, offering a full experience ready to run games and busy tasks, in addition to storing them all. your most important files, photos, and videos. The system is powered by a 4,000 mAh battery all day long and recharges quickly with a 30 W charge.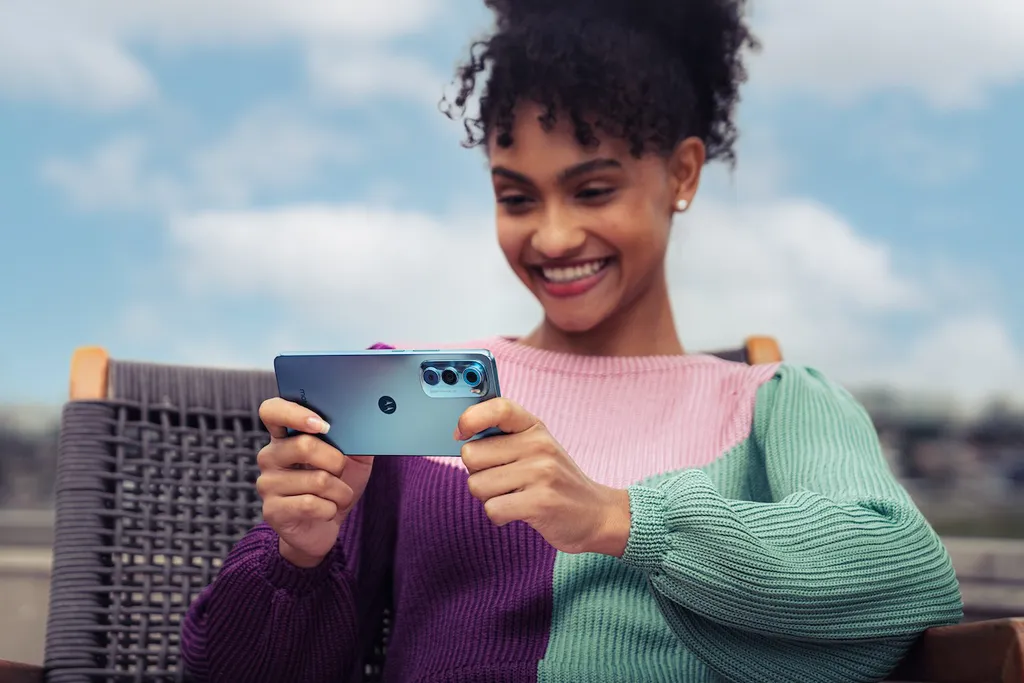 To ensure the best picture quality, the device also has an AMOLED display with Full HD + resolution, 144 Hz refresh rate, full coverage of the DCI-P3 color film range and support for playback of HDR10 + content, which also provides clarity and fluidity. it's time to shine, contrast, and watch bright colors, movies, and series, browse social media, or play your favorite titles.
The premium suite is equipped with a stereo sound system with Dolby Atmos technology, offering rich and much more immersive audio. Listen to your favorite songs with deeper bass, clear, deep vocals, and precise mid and treble highs.
Dare to have an ultra-thin design and wide connectivity
The Motorola Edge 30 is not only premium on the inside, it's on the outside as well, with an elegant design and a subtle rear pattern that transforms the way light hits the surface. The thinnest 5G phone on the market, the device is lightweight and has a solid metal and glass construction that is resistant to splashing water, offers greater comfort, durability and security on the handle with a fingerprint reader integrated into the screen.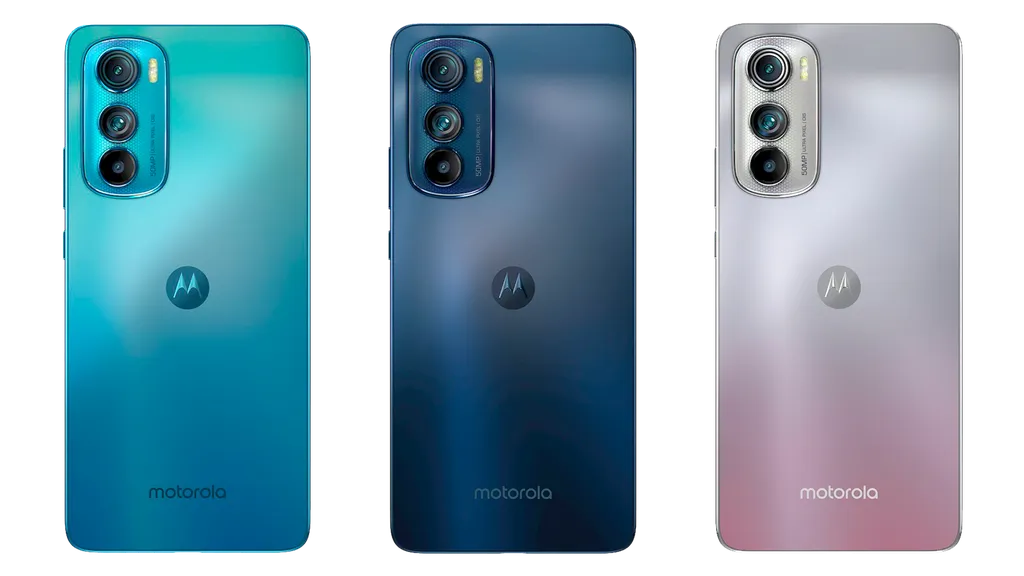 The new features also bring advanced connectivity with 5G, Wi-Fi 6E, Bluetooth 5.2, and NFC, in addition to wireless and wireless Ready For mode, which turns the Edge 30 into a small computer for productivity moments, or a true multimedia hub. When you're playing multiple screens, watching movies and series, or working on video calls, and chatting with friends and family.
As if all of the above weren't enough, the Edge 30 is the perfect mobile for those who want performance, multimedia consumption and impressive design, and Motorola is still marketing the device in Brazil, with a great promotion where it goes shopping until August. On the 14th, bring your Moto Buds 85 Bluetooth headset as a gift. For more details on the promotion, visit the Motorola website.
Did you like this article?
Enter your email address to receive daily updates on the latest news from Canaltech's technology world.